Lynda.com was founded in 1995 and bought by LinkedIn in 2015. The company produces video tutorials taught by industry experts. Members have unlimited access to watch the videos,
It has a tremendous audience in the English speaking world. As it seems most of my colleagues in Belgium are not aware of it, I decided to tell you about it. I used my 10 trial days to test it and I am fully satisfied.
Business model
LI Training (ex Lynda.com) proposes videos prepared by experts. They host it and offer it on a general repository. A bit like on Spotify, as long as you pay your monthly fee, you have unlimited access to all training. If you want to use just one training, I recommend you pay, and then you immediately stop you subscription. LI training will not stop your access before monthly renewal of you fee. By this way, you do not have to think about it anymore. I stopped my subscription at day 9 of my 10 days trial, but I will certainly come back when I will need more training.
Further on the  e-learning supply chain, it also offers a bit of administration of your personal data: you can access your training history. You can mention your interests. System will suggest you more training.
You can also send an short feedback, and, of course, share on social networks.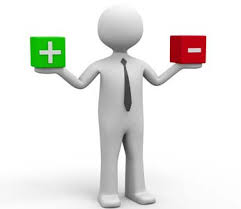 Pluses
The training offered are just great. Nothing to deplore
English native but really easy accent
100% of the text in available in transcript, underlined by yellow "stabilo" effect while the learner is talking. As a result, you learn English on the same occasion. 2 objectives in one shot, I just love it !
long courses are split into short videos of 2 to 9 min. This is much more encouraging. It makes it easier to come back after interruption
powerful search engine to select a course. I was looking for SEO training for beginner. I was first discouraged by the volume of offers (31 courses in the catalogue's folder SEO). But the system helps you to select according to your goal /level. I ended up with a 3:30h "fundamental" journey on SEO
powerful search engine within a course. It can search on a keyword and bring you to the exact place in the exact video
LI training proposes as well short weekly spots as a kind of weekly training (3 min each). Certainly they are looking for ways to keep people subscribing, and not buying one month when needed and stopping when nothing is needed (as I just suggested to do 😉 )
Gaps
of course, for people allergic to English, one can deplore the absence of courses in other languages. In London they told me they were entering the French market. I never managed to find a training in another language than English
to my opinion, the main gap, if any, is the targeted training segment. It covers the best what is the most demanded at this moment, which is IT, Multimedia, Digital marketing etc (look at the first picture of this post). It is really made to let you work concrete on tasks. The structure of the catalogue shows that it is not the place where to go a MBA on line. They define themselves as tutorials supplier. That is what it is, and they do it great. You can find many finance courses. But for us, HR, there is less to offer. Still 71 courses on leadership (again, targeted on the highest demand at this moment)
Conclusion
LinkedIn training is an excellent provider companies should consider to offer to their employees. It increases productivity, helps learning English, and is really cheap. Really a challenging competitor for the most demanded learning areas (multimedia, IT, MS office etc)